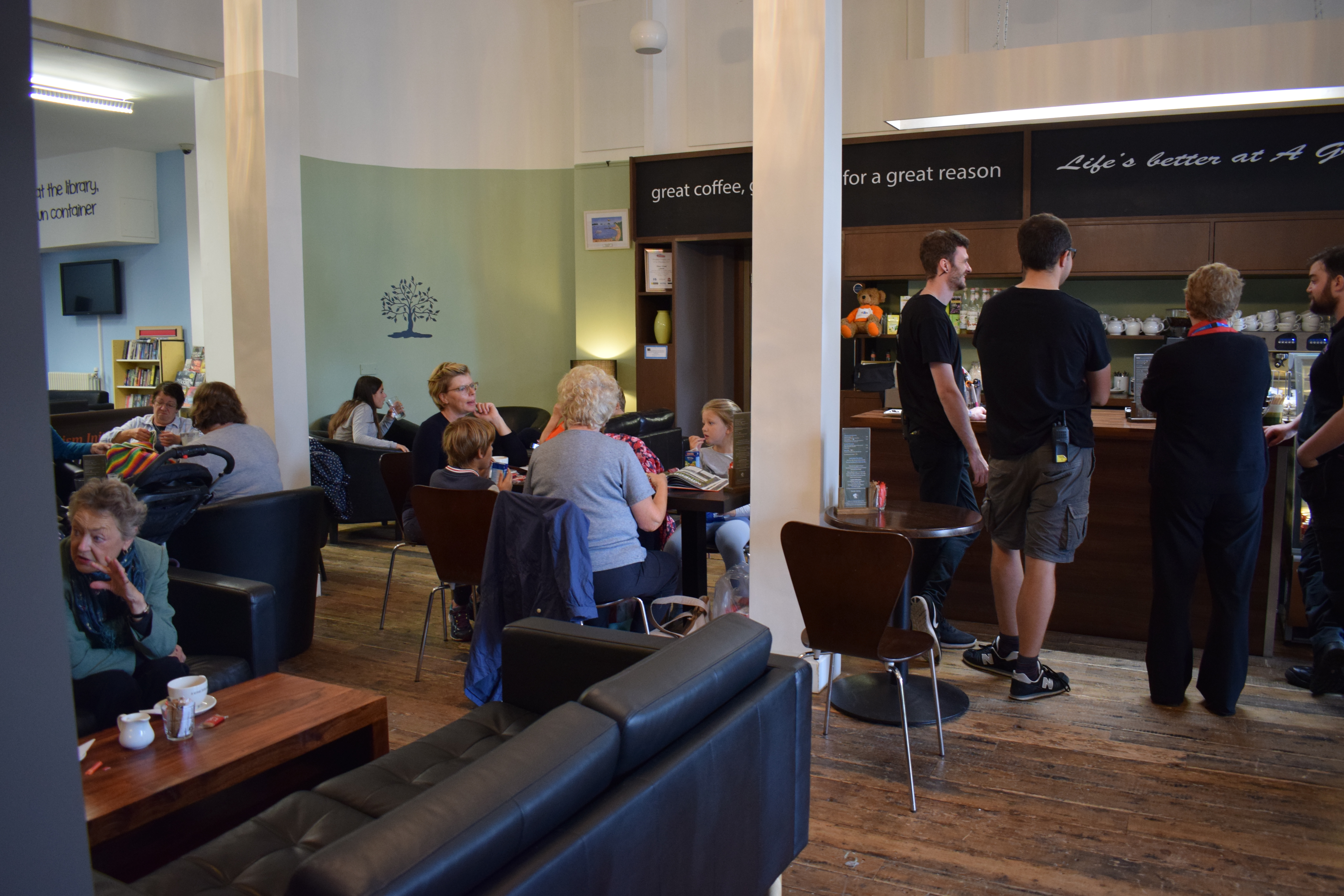 A Great Little Place café has gone down a storm in the first few months of its new home at The Atkinson – so much so that staff are having to turn customers away!
Comments have included, "This is the best place in Southport if you want comfort and good atmosphere. Great menu and specials board and cakes and scones to die for," and "Fantastic coffee… great service and food, one of our favourite places."
The café is now on the hunt for new staff and the charity who runs it – Autism Initiatives – also have a variety of other job opportunities in Southport.
Autism Initiatives supports people with autism through social enterprises, supported living and community outreach. It began when Pat Minshull was worried about the lack of support for her son Peter, in the 1970s. She raised funds to found Peterhouse School, now on Preston New Road, and since those early days the charity has grown and now has services in Scotland, Ireland and Wales, supporting up to 3,000 people with autism.
In Southport at the moment there are part time and full time jobs available, both in the café and as a support worker in other services.
One man with autism said, "I am filled with optimism now – I've seen that more things are possible and with the right support I can achieve anything I set my mind to. I can look forward to the future now." Service manager Nick Goodchild, added, "The job satisfaction I have received personally from seeing changes in people is priceless. When you see people achieve their goals, it's so rewarding."
Find out more about being part of the team to positively change lives by going to www.autisminitiatives.org or drop into one of our their surgeries for a chat:
Tuesday 14 November:
11am-12.30pm: A Great Little Place café at The Atkinson
4-6pm: MeCycle café, Ainsdale
Wednesday 15 November:
10am – 12 noon: MeCycle
2pm-4pm: A Great Little Place
Thursday 16 November
10am-12noon: A Great Little Place
3pm-4.30pm: MeCycle